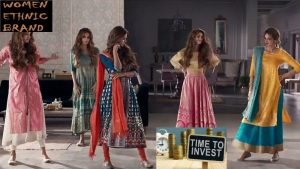 TCNS Clothing, one of India's leading women's ethnic wear retailers, had announced a poor earnings show and disappointing quarterly earnings over the last two to three quarters. However, on the contrary, new outlet's additions, Launching of a new brand, penetration into new product verticals, and sound financials make us very optimistic about the company. Long-term value investors should try to accumulate this company shares on every correction with a long term target of Rs 800 in two to three years.
TCNS Clothing Co. Limited
TCNS Clothing has experienced Tepid Revenue growth across major trade channels on a pan India level. The sales performance was very tepid across brands as well.
Extended EOSS (end of season sale) periods and higher operating expenses (as a percentage of sales) has finally driven to a steep correction in EBITDA (earnings before interest, tax, depreciation, and amortization) margin levels. Additionally, with deferred tax adjustments, it took a big hit on the bottom line margin.
Consistent Launch of New Retail Outlets
In the previous quarters, the top-level management figured out around 70-75 new outlets additions for Financial Year 2020. Considering in mind the huge drop in consumer sentiments, later the primary target has been revised to 60-65. On the other hand, TCNS Clothing main goal is to boost its strong presence across multi-brand outlets and large format stores through improved bargains and negotiation deals of terms with trade channel partners.
Diversification in New Product Verticals
To diversify risks, TCNS Clothing is taking a big leap to foray into other product categories from Q4 FY20. For example, the 'W' brand will include footwear and related accessories in its portfolio, whereas 'Aurelia' will target to ethnic wear for girls as well.
Brand Synchronization
TCNS Clothing will be launching a couple of this brand in Q4 FY20. It will cover bottom and drape-wear in ethnic and fusion wear. New product launches will be likely to be economically priced on the same lines as 'Aurelia'.
Vision to Become Ons top Shop Women Ethnic Clothing Brand
TCNS Clothing brands are easily available across different price points. 'W' involves premium fusion wear (a rare mix of Indian and western wear), 'Aurelia' caters contemporary ethnic wear and ' Wishful' is a modern evening casual wear brand. This garment manufacturer is currently working with around 50 top-class designers to study and research new trends, initiate new product launches, and from time to time supervise its diverse product portfolio. These major advantages help them to give cutting edge in comparison to their peers and also in terms of market share gains.
Focus on Operating Leverage and Margin Improvement
TCNS is in the planning to set up a low-cost production unit in northern, central, and southern India. This will lessen strategic costs and supplement the organization's current agreement fabricating exercises based out of the Delhi National Capital Region. The organization is likewise hoping to lessen the quantity of limited days. Both of these activities should help determine better margins.



Dangers
– Consumption lull keeps on continuing and could affect income development
– TCNS is just present in the womenswear space. Such overdependence on a solitary class represents a test, especially when request patterns change startlingly.
– Competition from chaotic players and other marked names could require putting intensely in brand-building works out, in this manner prompting to decrease in profit.
Quality Financials and Healthy Valuations
Despite the previously mentioned concerns, TCNS' market leadership (near 50 percent share in the organized ethnic wear market), a clean and debt-free balance sheet, solid return proportions and a huge presence of offline stores (568 EBOs, 1273 MBOs, 1774 LFS as on 30th September 2019) make us very positive and motivated to put the stock on 'BUY' radar.
As we had given a brief view of all the concerning factors and also the current situation due to the outbreak of Coronavirus global pandemic, the stock has corrected significantly to near 52-week lows and is currently trading at around 15 to 20 times its FY21 estimated earnings. Though the near-term outlook remains far from encouraging, one can still consider going long in the backdrop of the current price weakness.