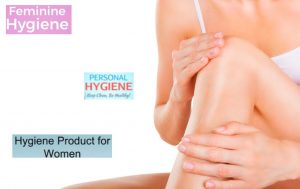 Procter & Gamble Hygiene & Healthcare Ltd., incorporated in the year 1964, is a Large Cap company (having a market cap of Rs 35611.05 Crore) operating in the FMCG sector.
From the year 1837, P&G has manufactured a rich legacy of contacting shoppers' carries on with worldwide brands that make life a little better each day. The Company contacts and improves the lives of an expected 4.4 billion individuals around the globe with its arrangement of trusted, quality brands.
Procter and Gamble Health Limited (once in the past Merck Limited) was set up in India as one of Merck's Asian auxiliaries in 1967. It was likewise the first Merck Group Company to open up to the world in the year 1981. Till 2018, the Company was working in all organizations remembered for the pharmaceuticals and synthetic concoctions organizations in the nation.
On December first, 2018, P&G effectively finished the obtaining of Merck's Consumer Health business further to the endorsement of all significant administrative specialists and the satisfaction of other standard shutting conditions. Procter and Gamble Overseas India B.V. presently holds 51.81% of the offer capital in Merck Limited, while the staying 48.19% is exchanged on the Bombay Stock Exchange Ltd (BSE) and National Stock Exchange of India Ltd (NSE).
Today, Procter and Gamble Health Limited (in the past Merck Limited) is one of India's biggest VMS Companies assembling and showcasing over-the-counter items, nutrients, minerals, and enhancements items for a solid way of life and improved personal satisfaction.
It's quality and trusted items are easily recognized names in India securing and supporting a great many individuals at each phase of life.



71 Percent of the Company is owned by P&G (American Multinational Company). It has more than 50 percent market share in feminine Hygiene (Whisper). It has 30 per cent market share in Health Care (Fever, Cough and Cold).
Revenue Breakup of PGHH (2019)
1). Feminine Hygiene (70%)
— Whisper
— Sanitary Napkins
2). Health Tablets & Cough Drops(12%)
— Vicks Cough Drops — Vicks Inhaler
— Vicks Action 500 — Vicks Baby Rub
3). Ointments & Creams (18%)
— Vaporub — Oldspice(creams and Lotions)



Feminine Hygiene is very low penetrated in India, around 16 per cent while the developed nations have 90-100 per cent.
SWOT ANALYSIS OF Proctor & Gamble Health Hygiene
STRENGTHS PGHH is making the massive initiative programme both in rural and urban to bring awareness of hygiene. Both the brands, Whisper and Vicks enjoys trust and loyalty from the consumers.
WEAKNESS Royalty is taking a big chunk from profit, unlike with Abbott India. Last year in 2019 PGHH has paid royalty if 143 crores to P&G Global. Competitors Johnson & Johnson with 28 per cent market share (Stayfree).
OPPORTUNITIES P&G Hygiene is expected to clock around 6 per cent revenue growth in FY21, which is higher than up to 3-4 per cent sales growth estimates for some other HPC players such as Dabur, Marico, etc.
THREATS Government making feminine hygiene as free of cost. The feminine hygiene space is set to change over the next decade, with the availability of low cost, sustainable and re-usable Silicone Cups. There's a lot of social-entrepreneurs working on this, which may lead to further erosion of market space for PGHH.
Revenue growth of 12 percent and Profit After Tax (PAT) growth of 7.6 percent during the last 15 years. The stock price has been performing extremely well at 20 % CAGR from the last 15 years. It is a Zero Debt company and its ROCE is at 72%.
Important note that P&G Health ( Pharma) is a separate listed entity and products like Ariel, Tide and Head & Shoulders are from Unlisted Entity.



With a solid arrangement of brands sponsored by science and trusted by specialists, drug specialists, and shoppers, Procter and Gamble Health Limited joins the best of P&G and Legacy Merck's Consumer Health abilities and societies. Together we are progressing in the direction of utilizing our consolidated skill to create classes and brands that address the present issues and tomorrow's chances.
Arranged at Usgaon, Goa, its Manufacturing Site has developed from a little Vitamin E delivering unit to a major composite plant fabricating pharma and concoction items.
Indeed, even as the home and personal care (HPC) section, which was at that point under tension before the Covid-19 episode, has endured a further shot, a couple of items identified with cleanliness and medicinal services stick out. One organization that could profit on this tally is Procter and Gamble Hygiene and Health Care (P&G Hygiene), which sells well-known customer items like Whisper (clean napkin) and Vicks (cold, cough and flu relief).
In spite of the fact that the organization's top-line declined by 6.2 year-on-year (YoY) to Rs 656.1 crore in the March 2020 quarter (Q3), fundamentally in view of COVID-19-drove disturbances, it is probably going to see a quicker recuperation than numerous different players. "P&G Hygiene has a stronger portfolio than that of companions to withstand the COVID-19-related interruption in the post-lockdown stage as studied by our research team.
P&G Hygiene is required to clock around 6 percent income development in the monetary year 2020-21 (FY21), which is 3-4 percent higher than deals development gauges for others like Dabur and Marico. Despite the fact that the FY21 viewpoint isn't similar as the most exceedingly awful hit June 2020 quarter won't get accounted in FY21 execution of P&G as it follows July-June bookkeeping period, the organization's business decrease in Q3 was moderately lower than its rivals and competitors, who saw fall in deals of around 12 percent. Truth be told, Hindustan Unilever, as well, saw around 9 percent decrease in deals in the quarter.



In the interim, standardization of advertisement goes through combined with solid gross margins tailwinds would bolster income, which experts gauge to develop by 14 percent in FY21. P&G Hygiene had brought its advertisement spends up over the most recent few years, which a few examiners state is probably not going to increment further and ought to demonstrate strong as far as expanding top line. What is additionally promising is auxiliary class development and premiumization capability of sterile napkins, which underlines P&G Hygiene's drawn-out possibilities as the female cleanliness fragment represents around 70 percent of its deals.
On the other side, while the viewpoint is better, there is some hazard as a rivalry (Stayfree of Johnson and Johnson) and down-exchanging, its purchasers moving to cheaper valued brands.
Second, expensive valuations may top noteworthy increases in the stock. At around 65 times its FY21 assessed income, P&G Hygiene is as of now exchanging at 25 percent premium to its five-year valuation mean, and higher than 45-62 times valuations of other HPC majors.
Thus, we advise long term investors to be very careful to take entry in this stock and should wait for a sharp correction of around 30 to 40 percent in the coming quarters.