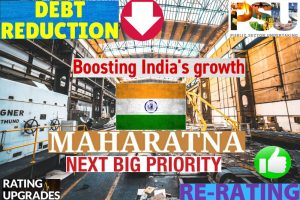 A stock market surprise rise during the period of trading days from Christmas Eve which means 24 December to early January till the first week of Jan is known as a Santa Claus Rally. The main reason behind the sudden rise in equity markets is due to because people spend more during festivals and also boost their shopping power for a particular part of the year. And Still, Santa Claus has been excited to come this year and it looks with power-packed rain deers and charismatic jingling bells despite a new round of fears about new mutations of coronavirus spotted in the United Kingdom.
Indian equities have bounced back well considerably well after Monday's Huge fall and bloodbath on Dalal Street. It just got triggered suddenly when the Nifty and Sensex was touching new All-time highs, a new strain of Coronavirus created a tsunami of fears and loss in the markets.
A couple of market experts were predicting that there will be a fresh announcement of lockdowns (Maharashtra implemented a night curfew) if it could get further worse. But the true reality is that it is not going to differ from my viewpoint that the Indian equity markets are very well leveraged to create a huge amount of wealth in times to come.
But the real question is what traders and investors should do now? Try to be Neutral and Stay at the sidelines, or jump right into the market of huge volatility after this sudden market fall. No doubt, But 2020 had been a year of heightened and frightening volatility.
Similarly, as it was in the year 2008, the year of the global financial meltdown, the year 2000, when the dot com bubble burst…and the year 1997, when the Asian financial crisis unfolded into a big economic disaster across the globe. But since after that if you gather the data you will come to the conclusion that in the long-term returns for Sensex were outstanding means 30 times in 30 years.



Now it is the hardest fact that the year of economic crisis and unpredictable volatility is the best time to build your long term portfolio. But some experts say that an Indian stock market is a funny place. In reality, you should witness really worthy enough companies to see their stock prices surge and the bad ones see their prices plunge – which is how it should be.
But sometimes you will also experience Excellent strong businesses and fundamentally good companies are really undervalued and the not-so-great ones taking all the limelight from the deserving ones. Actually, this simply means that the market is not always right. The trick is to take advantage of such anomalies to advise the Top Convincing stocks.
The Covid pandemic pulled down the steel business spiral, yet it immediately bobbed back with a good pick-up in the local markets.
Steel Authority of India Ltd's (SAIL) possibilities have improved after the new expansion in steel interest and acknowledge. The 65% jump in the stock price since October shows that speculators have paid heed to the improvement. Without a doubt, the organization has just expanded its ability to 18 million tons (mt) prior to FY19 itself. This extension didn't profit quickly considering the feeble steel cycle.
SAIL additionally needs additional work on cost structure, say experts.



In any case, there are potential gains arising now. SAIL has a huge segment of long items in its portfolio, which are utilized in development exercises. The improvement in steel interest and acknowledge during the second quarter was driven by an ascent popular and acknowledge for level steel items (utilized in the assembling of autos and white goods etc).
After the finish of the monsoon, the interest and acknowledgment for long items are getting pace, and that should help.
The steelmaker has likewise taken huge cost increments during the continuous quarter. The degree of the advantages here, in any case, stays not yet clear.
The underlying months were, in any case, about strategizing and enduring the interest obliteration during the lockdown months. "We discovered the correct areas and the correct items for sends out, to stay in the game. Along these lines, we sent out pellets and steel during this time in light of the fact that there was all out interest decimation in a primary couple of months.
The business depended vigorously on overseas exports and exploring new international markets during the underlying long stretches of lockdown as homegrown ventures were generally closed. The recuperation from that point forward has been very sharp and now proven to be very consistent.



Soma Mondal, Director, Steel Authority of India Limited (SAIL), stated, "Rebuilding of exercises have occurred. In steel, we have seen a V-formed recuperation." The rise in steady demand, in any case, has prompted a huge jump in costs that have now gone past pinnacle levels of 2018.
Because of an inquiry on expanding costs, Mondal clarified that homegrown costs were affected by worldwide costs other than the powers of interest and supply. "There is an expansion sought after in the worldwide market. Iron mineral costs are at around $150 a ton, which affects worldwide costs. Indian costs can't be protected from that," she said.
Mondal additionally brought up that in light of the livened up interest in the homegrown market, steel organizations had diminished fares generously.
The business anticipates that the solid interest should proceed for the following not many quarters. SAIL director, Anil Chaudhary, stated, "Most organizations in the principal quarter posted misfortunes; SAIL recorded a misfortune in the main quarter, yet had witnessed good profit in the second quarter. The second from last quarter will likewise be acceptable, given the great economic situations."
"This year will be superior to the last monetary year for most parts in the steel business," he added.
Costs of long items – utilized generally by the framework and development – fired climbing with the get in exercises.
The state of mind in the steel business is playful undoubtedly. Mondal stated, so far as development goes, India has a genuine guarantee. The per capita utilization of steel in India is low, which leaves space for development. In India, it remains at around 78 kg contrasted with a worldwide normal of 225 kg.



"We are very bullish on the fate of the steel business in India. While we are extending our pellet ability to 20 million tons, we need to twofold the creation at Hazira in the main stage and afterward, we will search for brownfield and greenfield openings," said Oommen.
For the July-September quarter (Q2FY21), SAIL had detailed a solidified net profit of Rs 437 crore on the back of solid operational execution. The state-claimed organization had posted a total deficit of Rs 286 crore in a similar quarter of past financial and a deficiency of Rs 1,226 crore in the June quarter (Q1FY21). The organization's solidified income from tasks grew 20% to Rs 16,925 crore from Rs 14,128 crore in the year-back quarter.
The Covid-19 pandemic episode and measures to reduce it has caused huge aggravations and delayed down of financial exercises. Subsequently, the organization's assembling activities must be downsized during Q1FY21. Following the resumption of tasks during the later piece of the primary quarter, the organization has worked at the ordinary limit in Q2FY21.
With the essential spotlight on improving the saleable steel creation, the organization enrolled the best ever saleable steel Q2 creation of 3.752 MT in Q2FY21 outperforming the past best of 3.658 MT accomplished during Q2FY18. The administration said the organization is resolved to perform better in the future and is outfitted to make all important moves to stay a top-notch homegrown steel maker towards building an Atmanirbhar Bharat.
Motilal Oswal Financial Services anticipates that better volumes and evaluating should drive a 29 percent CAGR in EBITDA (income before interest, expenses, deterioration, and amortization) over FY20–22E. Net obligation, be that as it may, is required to stay raised at Rs 45,800 crore in FY22, suggesting 4.8x net obligation/EBITDA, it said.



"Indian steel spreads have ascended around 25 percent in the October-December quarter (Q3FY21) and are at a three-year high. We anticipate that spreads should remain solid on the rear of a homegrown interest recuperation and higher provincial costs. The improvement in EBITDA/t should be considerably higher on an improving deals blend (lower trades and higher worth-added deals)," the financier firm said in the steel area report. In any case, it evaluated SAIL 'Nonpartisan' as notwithstanding solid close to term incomes, influence stays high making it helpless against any down cycle in margins.
Then, profits for the organization are probably going to build from hostage iron metal too. Not exclusively do hostage supplies protect its creation costs from the effect of rising iron-metal value (worldwide costs close to unsurpassed highs), SAIL has additionally been permitted to sell some iron metal in the open market. This can help its incomes, revenues, and profit further.
Critically, deal volumes are relied upon to improve during the subsequent half and the organization is chipping away at paying off its obligation. Its net obligation to-value remained at near 1.2 times, which can contract its arranged obligation decrease by ₹4,000-4,500 crore during FY21. Financial specialists would likewise watch out for these measurements.



"Solid volumes and deleveraging playing out drives our rating redesign for SAIL," said leading brokerage houses.
Market veterans accordingly are expecting better days ahead for India's Maharatna PSU SAIL.
The stock finished at ₹60.25 today on 24/12/2020. At this level, it is exchanging at 11.5 times one-year forward profit forecasts, which investigators term sensible. The further potential gain depends on the advancement of the execution regarding volume development and a massive reduction in its debt levels.