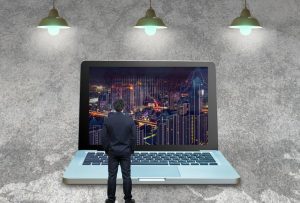 10 Useful Sites For Fundamental & Technical Analysis in Indian Stock Market



The biggest dilemma for any equity investor or trader is to select stock based on Fundamental analysis or Technical Analysis. It is similar to fight between a heart and a mind. After studying fundamental and technical analysis of large number of stocks, i can conclude that in reality it is Very Difficult and need lots of selection process for analyzing. So when I am analyzing a stock based on my stock selection process, I make sure I can quickly eliminate not so good stocks in few moments using online tools. I take all kind of help using the online tools to conclude about a stock as fast as possible.
So here are the sites I use in the given order to help me to analyze a stock.
Screener is a research tool for investors in India. Its main goal is to provide investors with best tools for finding and analyzing stocks.
Fundamental analysis involve study of financials and key ratios like P/E (Price to Earning) ratio, P/B (Price to Book Value) of the stock, Beta of the Stock, Dividend Yield, Debt etc. Screener will helps you to customize all the ratios so that i can help you to see filter stocks at the top of the page in your account.
Its help you to see the profit & loss options in Screener where you can get complete details about how the company has been making profits over the past couple of years or decade.
At Investello, you can see last 10 years Historical Price, Book Values, PE Ratios etc. along with other financial metrics for all prominent companies for free.
Our Human mind thinks in terms of images rather than text. Therefore, Instead of showing the data in plain numbers, we show that in terms of charts so that it is easier to visualize. You can hover upon the charts to know the values for any year.
Also they show you historical data of all relevant metrics such as Free Cash Flow, Revenue, Net Profit, EPS, Dividend, Debt Equity Ratio, Current Ratio etc. For banks, we also show NPA Ratio and various other ratios.
Thus, they provide both information and knowledge to help you apply value investing principles into Indian Stock Market.
Investing is one best and useful site if you want to find all the information on the same website simultaneously. You can do both fundamental and technical analysis of stocks on this website. Its really a One stop Information Center.
The different options available on this website are general info, chart, news, reports, analysis, financials, technicals, forum etc.
You can also use a number of 'tools' available on this website. The best one is – stock screener. You can use the stock screener to shortlist the stocks based on different criteria like market capitalization, PE ratio, ROE, CAGR etc.
I also use investing for technical analysis as there are a number of technical indicators which are available on this website and easy to use.
This is the official website of the National stock exchange. You can get the information of all the company listed on this exchange along with their financials on this site. The information provided on this website is up to date and accurate.
As the company has an obligation to submit their financial reports to the NSE, hence you can always find the financial data of any company here, in case you can't find it elsewhere. You can also read the daily updates of bulk and block deal on NSE website.
Further, along with charts, there are tons of historical data regarding NSE and nifty available on this website.
You can find information about the corporates, domestic and foreign investors, new listings, IPO etc. NSE India also provides courses and certifications.
Market Mojo website provides Pre–analysed information on all stocks, financials, news, price movement, broker recommendations, technical and all the essential for the Indian stock markets. Market Mojo is one of the best websites and popular as it provides Pre-analysed information. Market mojo is a great tool for an investor to analyse their portfolio and stocks independently.
MarketsMojo Dashboard will help you make better investment decisions. It synthesizes our analysis of millions of data points using intelligent algorithms to distil the result into key parameters of Near Term Drivers – Quarterly Financial Trend & Technicals. Long Term Drivers -Quality & Valuation.
BSE India is the website of Bombay stock exchange.
This is similar to NSE India. However, you can find more historical data here as BSE Sensex has been incorporated for a longer time compared to NSE Nifty.
In addition, over 5,500 companies are listed on BSE whose corporate actions and financial data can be found on this website. You can also download the complete list of 'public' companies from this website.
The various information available on BSE India are market info, charts, Public offers, OFS, IPOs, Domestic and foreign investors etc. It also provides training and certifications.
It is the best website and very recognized in Indian Stock Market.
1.Every fundamental analysis and complete track record of the company
2.Comparison of the fundamentals with rival company.
3.All analyst reports, recommendations and news articles about the company.
Moreover the UI is better than any other site of such nature.



Fundamental and Technical Analysis Scanner or Screener are widely used tools by stock market experts. Stock Scanner tool helps investor and trader in doing a fundamental and technical analysis. On scanner tool, you can filter stocks based on various parameters such as stock price, daily moving average, market cap, dividend yield and many more.
Chartink Provides multiple readymade fundamental analysis filters. In order to access fundamental scans.
You will be able to see readymade category wise scanner. In order to find specific scanner enter your query in the search tab and press Search scans. It will show relevant scanner associated with your search query.
The best part of using TradingView is, one can draw a study or a trendline for a particular stock and one can then view the same trendline on various charts.
So any study for a stock remains for that stock on any chart. It helps me to take positions at the right price.
Easy and intuitive for beginners, and powerful enough for advanced chartists – TradingView has all charting tools you need to share and view trading ideas. Real-time data and browser-based charts let you do your research from anywhere, since there are no installations or complex setups.
Just open TradingView on any modern browser and start charting, learning, Trading and Investing.
Best website to stay updated with the latest market news. Economic times market provides instant and reliable news. It also posts morning and evening 'briefs'. In case you missed the news an entire day, you can read all the happenings of the day here.
Further, ET market provides similar information as money control website in terms of features it provides like stock charts, portfolio, Wishlist, expert views, mutual funds, commodities etc.
This is how I analyze the stocks using online tools to invest in the right stock and then use technicals to buy at the right price. Neither this is the only way nor it is a perfect way of doing it. This is how it works for me or I can say this is how I made it work for me.