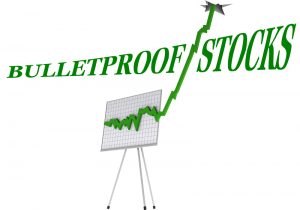 It is not only Indian retail traders and investors, but Portfolio Service Managers and their high net-worth clients who are bearing the rampage of the ongoing market correction and crash.



Even India's top investors like Rakesh Jhunjhunwala have seen big notional losses in portfolio stocks, especially when comes to midcaps, whose index has fallen more than 16 per cent this year. Midcaps witnessed a massive rise in last four years , with the BSE midcap barometer surging 55 per cent (in 2014), 7.4 per cent (in 2015), 8 per cent (in 2016) and 48 per cent (in 2017), only to see a correction in 2018 after Union Bidget 2018 where finance finister introduced LTCG Tax and following Sebi re-defined market-caps and mutual fund categories, and worries began to rise over valuations that these stocks were showing.
Indian Warren Buffet Rakesh Jhunjhunwala, who has a history of holding on to his investments for years, has seen many of his portfolio stocks plunged up to 75 per cent or more than 1300 crore rupees.
An overview of domestic equity market shows all blood on Dalal Street, with almost the entire dalal street was in the red so far in 2018.
On the contrary however 14 per cent of the stocks from the BSE-listed universe have managed to escape the market crash and swim against the tide safelt till now.
Of the 2,472 liquid stocks on BSE, 343 from across sectors such as chemicals, finance companies , paper, information technology, auto ancillary, textile and consumer discretionary, among others, have managed to deliver positive returns to investors despite the massive selloff in midcap and smallcap index through January-September 2018.
With a 973 per cent surege in stock price, Sadhana Nitro Chem emerged as the top gainer on the exchange. The stock rallied from Rs 95.10 on January 1, 2018 to Rs 1,020 on October 9, 2018.
Coastal CorporationNSE has performed the second best return this year so far, rallying 975.69 per cent to Rs 178.30 from Rs 16.90.
Despite a tough environment for penny stocks, microcaps, smallcaps and midcaps, Tiaan Ayurvedic, Electrosteel Steels, Apollo Finvest, Darjeeling Ropeway, Gradeur Products, Satia Industries, Urgo Capital, Atlas Jewellery India, RMG Alloy Steel, GSS Infotech, Swaraj Automotives, Dolat Investment and Dalal Street Investments have soomed over 200 per cent during this period.
The BSE Midcap and Smallcap index slipped 23 per cent and 30 per cent, respectively, till October 9 this year, while the BSE Sensex gained 1 per cent in the same period.
"As an Trader and Investor everybody are confused that what to do in this current scenario. Investors have to only just seat patiently and just wait and watch. This is a typical market correction, and we know the intensity and volatility of current market correction is very scary. We have gone through many such corrections and cycles. Every cycle, every correction is unique. That is what I believe,"
If you are in panic seeing nearly 90 per cent of the stocks in red, remember it is amid such fears that equity investors make money.
"Investors should always remember one thing very clearly that such scary situations, deep corrections and sharp crashes have happened many times in the past and every time, the market has become stable and than has bounced back. So, it is not the end of the tunnel. As many people may be thinking at this point of time, this is not something happening for the first time.
Among the others, 21 stocks surged between 100 per cent and 200 per cent on BSE so far in 2018. Some of the names on the list included Fairdeal Filaments, Punjab Alkalies & Chemicals, Rama Paper Mills, Birla Cable, Merck, Excel Industries and Mangalam Organics.
if try to analyse and examine Sectorwise, private sector lenders Kotak Mahindra Bank and HDFC Bank delivered up to 11 per cent of return to investors during the same period, whereas shares of Axis Bank, ICICI Bank 4.44 % and YES Bank and Bandhan Bank plunged moe than 35 percent.
Cable players Birla Cable and Universal Cables jumped 111 per cent and 5 per cent, respectively.
Bata India (up 15 per cent), V-Mart Retail (up 37 per cent), Avenue Supermarts (up 17 per cent), Aditya Birla Fashion (up 3 per cent) and Future Lifestyle (up 14 per cent) have also moved against the tide so far.
From last 15 days i am continously doing hard core research and trying to find plenty of opportunities for Investors who are looking to do good investment in this market after the correction for the horizon of 9-12 months.