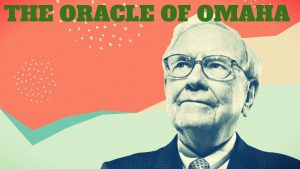 Warren Buffett backed Berkshire Hathaway Inc recently made an official announcement that it has purchased stake of E-Commerce giant Amazon Inc for the very first time since the inception.
Buffett said the purchase was made by one of his investment managers, Todd Combs or Ted Weschler, and details would be disclosed later this month in Berkshire's quarterly report of its United States stock holdings.
The purchase marks a significant move for Berkshire Hathway, where Warren Buffett has couple of time appreciated the leadership of Amazon Chief Executive Jeff Bezos.
More recently, it was either Combs or Weschler who in 2016 began investing in iPhone manufacturer Apple Inc.
But it was Warren Buffett who ramped up that stake into Berkshire's largest common stock investment, more than 255 million shares, now worth roughly $53 billion.



The Amazon stake buying now creates a new bond between Buffett and Bezos, whose companies teamed up last year with JPMorgan Chase & Co to form a new venture, Haven, to reduce employee healthcare costs.
Berkshire has more than 90 businesses in the insurance, energy, food and retail, industrial, railroad and other sectors, and often buys stocks when buying whole companies appears too expensive or impossible.
Buffett and Berkshire Vice Chairman Charlie Munger will on Saturday answer shareholder questions at Berkshire's annual meeting in Omaha, Nebraska, which normally draws more than 40,000 people.
"You don't have to be an expert on every company, or even many. You only have to be able to evaluate companies within your circle of competence," says Warren Buffett. "The size of that circle is not very important; knowing its boundaries, however, is vital."
The post-Buffett era is well under way at Berkshire and should be welcomed news for investors. Buffett is one of the most prolific investors to ever live, but his investing style has handcuffed him and his returns in a technology-driven, digital world. Adding the tech behemoths like Apple and Amazon to an already diversified portfolio of old-line businesses bolsters the long term prospects for Berkshire.
It's strange seeing Warren Buffett's firm buying Amazon stock. (Remember, Buffett shunned technology companies for years.)
But Amazon is getting less Amazon-y and slightly more Buffett-ish: Growth is slowing and profit margins are getting fatter, by Amazon's standards.
After Berkshire Hathaway bought Amazon shares, legendary investor Warren Buffett rued missing out on picking up the stock earlier. "Yeah, I've been a fan, and I've been an idiot for not buying" Warren Buffett said in an interview to CNBC. Notably, while Buffett regrets not having bought the stock of world's richest man Jeff Bezos-run firm, he doesn't consider not buying it earlier a mistake. Buffett explained that he doesn't worry about the things that get missed outside his 'circle of competence'. "I have missed things within my circle, and that's a terrible mistake. It's not a mistake if I miss say Netscape or something like that at all," Warren Buffett said in an interview to Yahoo! Finance.
Amazon still has growth potential; however, it is currently not under priced at a level that I could imagine Buffet buying into. I could see it at about $1,400/share.