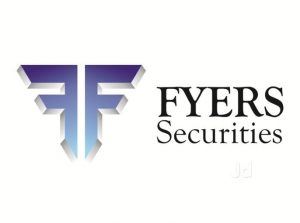 The technology-focused stockbroking firm FYERS launches School of Stocks for Traders. The platform will help in educating readers on the Indian capital markets, trading & investments. It's an education platform which is available for free and will be regularly updated with fresh content to help people constantly learn and explore the capital markets.
Fyers is one of the recently launched discount brokers in India from its inception in 2015. The broker is based out of Bangalore and claims to offer the best online trading experience through its trading platforms. The team comprises of young entrepreneurs and that is why they have carefully chosen the brand name.



The platform is committed to helping increase the knowledge about trading & investments and the goal is to help people understand all the important concepts from ground-up. The material is structured in modules and chapters. One can get a brief understanding of what you're going to learn beforehand by reading the description mentioned in the table of contents. While reading, if you want to bookmark or mark a reference to any particular section on School Of Stocks, click on any lesson, paragraph or sub-heading to generate a unique URL (link). The idea of this platform is to simplify what is perceived as a very complicated subject. If you want to discuss or clarify any topics, you can always interact with the team in the comments section of the relevant modules.
"We are passionate about this endeavor as this will help increase financial literacy with a focus on educating readers on the Indian capital markets, trading & investments", said Tejas Khoday, Co-founder & CEO, FYERS. This story is provided by NewsVoir. ANI will not be responsible in any way for the content of this article.
Here is the link Fyers School of Stocks
Fyers originally stands for "Focus Your Energy & Reform the Self" and thus, reasonably better services can be expected from the broker, at least initially. The discount broker is a member of National Stock Exchange and Multi Commodity Exchange.
Fyers is one of those stockbrokers that has been very successful in very short span of time.Most of its business and growth credit goes to its focus on trading platforms across devices to go along with user friendly and faster customer service.
At the same time, they must be making sure to cover as many financial trading products as possible for their clients. Further, they can also introduce some monthly fixed brokerage plans for their clients. Overall it certainly is one of the top performing and well-growing stock brokers in India right now and certainly is a potential choice for beginners and small traders.
(With inputs from agencies.)