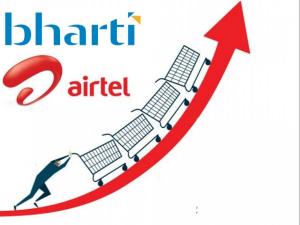 Bharti Airtel, once the Pioneer and bellwether of Indian telecom industry, made all of us surprised by reporting a quarterly loss for the first time in 14 years. Its consolidated net loss of ₹2,866 crore was three times higher than what market experts and brokerage houses predicted in the June quarter. The company's numbers were hit by the tariff war unleashed by Reliance Jio and a one-time move of writing down 3G assets by ₹1,500 crore. But Airtel's domestic operations delivered industry-leading top line at ₹15,345 crore and the highest average revenue per user at ₹129.
Bharti Airtel dips into red, posts Rs 2,866 crore loss in June quarter.
Telecom sector died companies of its own laxity, complacency and the employees urge of chasing easy money in Qnet, nashwiz, etc.
Working at Ericsson made me wonder on the absolute reliance on Bharti Airtel for its Indian business. I once asked about it to our Managing Director at that time, Gowton A. There was a known business risk.
What if someday Bharti Airtel goes Bankrupt or Flounders?
Since tha day, Ladies, Gentlemen and my dear friends, has been what is happening since last 2 years. I see Bharti Airtel continue to bleed more and more and now finally dips into loss.
However the time has come for its bottom. There is a silver lining to the current state of affairs in the telecom sector.
Has Bharti Airtel bottomed out.
Will Bharti Airtel recovery by 2020.
As the stock prices tumble for Bharti, the writing on the wall is very clear.
Jio alone has no capacity to serve this country. There is a full requirement of Airtel, both in broadband & mobile space.
They need to stop whining about Jio all the time. Enough! Their own habits of squeezing everyone has brought them here. Africa entry was enough for self destruction. Vodafone is a story for another time.



Bharti Airtel company is in the business of Telecommunications and its primary business is mobile phone connection to the customers in India. Lets see whether Bharti Airtel Ltd. can be a good choice of investment for traders and investors for the future:-
Is It Right Time to Buy Bharti Airtel?
We can see above, the Bharti Airtel is completely rangebound between the Price Band of Rs.300 to Rs.420. We have also seen that there is nothing much attractive or interesting in the major factors like expansion and cash in the near future.
Future forcast : As per above , we do not find expecting big rally on cards in short term horizon or interesting which can make our investment in the share as safe bet or any indication of multibagger. As per our research study and analysis the share of Bharti Airtel would not perform good in the coming year 2020 and 2021.
Any Investor or Traders who are interested to want his money grow fast. For this , the investor or traders should use complete analysis of the above four factors product, future demand and stability, expansion ability and cash. Besides this , a complete analysis of Balancesheet is also required like Debt, Employees Cost, Raw Stock, Cash Flow and a conclusion that the company is going to do something big in the near future.
Bharti Airtel closed at 323 soon after the results got declared. Stock is a perfect buy in the range of 234 to 262. So if you think India needs Airtel like I do, wait for the levels to enter for 2 years.
BHARTI AIRTEL REVIVAL PLAN
Why so many very popular brands in India are slowly collapsing? The majority of these cases seem to be missing on operational efficiency and focusing more on branding. Time to refocus on lean operations and Service quality.